St Mary's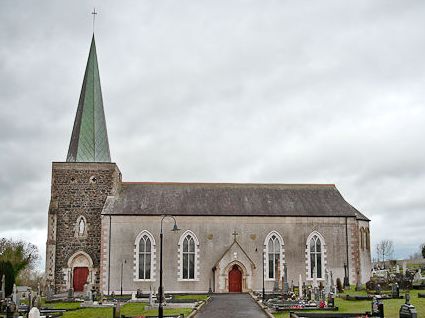 St Mary's Church, was consecrated by Dr. Denver, Bishop of Down and Connor on 20th September 1846.
Through the years there have been alterations made to the church. On 11th July 1965, the original altars were removed which resulted in the priest facing the congregation.
During 1998, the church underwent extensive renovation and was officially re-opened on Sunday 6th December 1998, by the Bishop of Down and Conor, Dr. Patrick Walsh.
A new car park was constructed at the rear of the chapel in 2007. The completion of this work included a new entrance porch at the rear of the chapel, and a new stairway to the gallery.
In 1946 to mark the centenary of the decdication of the church, Fr. Columban Mc Garry referred to the church and also the church which proceeded it. The sermon stated that "The church in which they met that day (St Mary's) replaced an old one which had been nothing of architectural beauty. It was commenced in 1788 by Father Alfred Brennan then Parish Priest of the immense parish of Rasharkin which, much larger than it was today, included parts of Finvoy, Ballymoney, Dunloy and perhaps other districts as well. The little church was known as the "Bee Hive" and was not finally completed until about 1796, when Father McMullan became Parish Priest".
The complete sermon can be viewed in the "History" menu of the website, it provides evidence to the age of the existing church and details of the church it replaced.